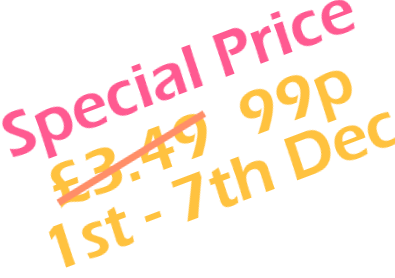 On Borrowed Time – The Novel
Little old lady on borrowed time battles evil schemes with her cat and detective
On Borrowed Time is Gill Heritage's first novel. It follows the progress of Tailor, who at only ten inches high, is certainly very firmly in the category of 'little old lady'. There are many humorous adventures along the way in Tailor's quest for justice.
Tailor and her faithful ginger cat Findor have many adventures in their quest to stop the evil schemes of her daughter Millicent.
Tailor is on borrowed time, travelling by motorbike, shopping trolley, bin lorry and helicopter in pursuit of her goal
Some of the morals of this story are:
Never, ever travel in a back pack containing biker's socks.
If picked up by a bin man, always play dead.
Do not eat fish food unless you are desperate for protein.
But mainly:
Mess with little old ladies at your peril.
On Borrowed Time – a saga of misplaced jaffa cakes, sock-related hazards and unlikely transport
A masterpeice of speling – The Grauniad.
Page three is a bit boring – The Currant Bun.
Nigel Spratt wins medallion man of the year – The Daily Male.
Catastrophe averted – The Feline Times.
When in a hole, dig yourself in deeper – Archaeology Today.
It's a stitch up – Dressmakers Weekly.
Dead exciting – Undertakers Journal.
That's enough reviews – Editor.
On Borrowed Time – ebook for Kindle and ebook readers
On Borrowed Time is available from Amazon for Kindle and other e-readers.